Work Experience at Sixth Form offers students the opportunity to develop their understanding of the world of work. We try to offer students a range of experiences to empower them to make choices in the future. We teach our students that work can be varied; from voluntary, through to paid work. We offer a range of sessions over a 3 year rolling programme within Sixth Form, all supporting students with their independence and future plans.
Work Experience in our Sixth Form provision covers a range of learning opportunities and experiences. These include participation in:
Gardening and Horticulture in the school garden and grounds
Input from partners such as Inspira, Cumbria LEP and Cumbria Youth Alliance
Virtual meeting with local employers
Duke of Edinburgh Aware in the community
Work visits to local employers
Work experience at trusted and familiar work place settings in the community or in school work opportunities (e.g. office work, site maintenance, working with younger students)
Work related learning through participation in Enterprise Projects
Work related learning through Asdan Accreditation

What impact it has
Students develop their confidence when applying their knowledge of the world of work.
They gain life skills, including communication with the public and unfamiliar people.
Students also gain an insight into possible future employment opportunities.
Students gain understanding of earning potential money – This is mainly taught through the enterprise projects.
Students develop their understanding of the routine and professionalism involved in having work and preparing one self for work.
Students develop an understanding of working as a team, taking and giving instructions through effective communication.
Students develop an understanding of the challenges and achievements possible when working together as a team
Links
We thank all of our Community businesses and establishments who have supported our students to develop their experiences of the world of work over the past few years.
Inspira
Cumbria Youth Alliance
Cumbria Local Enterprise
Cumbria Work Experience
Work Experience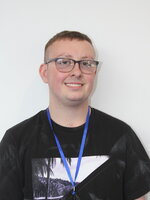 Aaron
Work Experience profile
Aaron is undertaking a work experience placement in Mayfield School. He is working on a regular basis in the Mayfield reception office helping out staff members Caroline and Tracey. His duties have included tidying, delivering messages and post, greeting visitors and helping out with administrative tasks. Aaron says about his work experience " I am really enjoying doing it, I am learning about what it is like to work in an office and it is helping me with my confidence".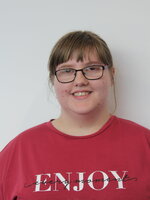 Abigail
Work Experience profile
Abigail is undertaking an extended period of work experience in Mayfield School. She is working in Lakes 1 helping out both staff and students with teaching and learning. Abigail's main duties include, setting up equipment, packing away, helping the younger students with their work, helping wash hands and any other suitable jobs that the class staff team want her to do. Abigail says about her work experience, "it is good fun, I learn to work as part of a team and what its like to do an actual job".