New Short Breaks Activities Service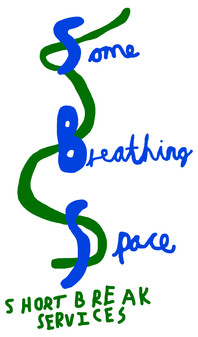 6 October 2021
Cumbria County Council are introducing a new SEND Short Breaks Activity service from 1 February 2022. To be able to access the service parents and carers must register their child by 1 November 2021.
This update provides more information about the new service, who is eligible and why you need to register your child.
You must register even if your child already accesses Short Breaks activities.
What are Short Break Activities?
Short break activities are fun or educational opportunities for children and young people with SEND, allowing parents and carers of children and young people with SEND to take a 'short break' from caring. Children and young people who meet the eligibility criteria will be automatically accepted into the service and will be able to access a range of free activities.
The new service will provide daytime/evening activities. It does not include overnight breaks, which are dealt with separately.
Which children are eligible to access the service?
To be eligible for the new service, all of the following must apply:
The child is resident in Cumbria
The child has a disability (as defined by the Equalities Act 2010)
The child has a current Education, health and care plan (EHCP)
The child is in academic year groups 1 to 13 (or equivalent)
There is a handy flow chart to help check eligibility on the SEND Local Offer website.
+ CHECK ELIGIBILITY CRITERIA ON THE SEND LOCAL OFFER
Those who do not currently use Short Breaks, those who also access overnight breaks and those in receipt of direct payments can all register for this new service.
How is the Short Breaks service changing?
The new Short Breaks Activity Service takes a completely fresh approach:
The new service has been co-produced with parents and carers. It is more dynamic and flexible, allowing the service to respond to the changing needs of children and young people.
All eligible registered children and young people will be able to use the service without the need for further assessment.
Organisations that can provide activities have applied to be added to a Provider Framework. The Framework is a list of potential providers, mapping the county in terms of area and type of activity they can provide. None of the providers have, at this stage, been contracted to provide any activities.
The registration process is important, as this is how we will know which families will be using the service, what their needs are, and where they are in the county.
Only those who are eligible and have registered will be able to use the Short Breaks Activities service.
Once you have registered, the Short Breaks Activities team will confirm your child's eligibility and contact you to confirm your registration has been successful.
Once we know which children and young people will be accessing the service, providers from the Framework will be contracted to provide suitable activities to meet those needs, in the right areas.
We will then send you a menu of available activities for your area, which you will be able to book using an online booking system.
The new service begins in February 2022, but we will send you the first menu of activities in January, to give you time to book. The menu of activities will be reviewed every three months, with changes made to the activities available in response to feedback and comments from children and young people who have accessed the activities and their families.
Online registration is live from Monday 4 October 2021 to Monday 1 November 2021 (12 midnight). Registration will not usually be accepted after this date, so it is really important that you REGISTER NOW for activities from February 2022.
You will need to register for the Short Breaks Activities Service for your child each year, but don't worry we will remind you in plenty of time.
The registration form allows you to add additional children, so if you have more than one eligible child you only need to complete one form per family. There will be another registration window in April 2022. Families becoming eligible outside of these registration windows can call the Short Breaks Activities team for further advice (see contact details below).
+ REGISTER NOW FOR THE SHORT BREAKS ACTIVITY SERVICE
If you are unable to access the online form, you can contact the Short Breaks Activity Team who will be able to complete the form on your behalf or send you a paper copy for you to fill in and post back to us.
+ EMAIL THE SHORT BREAKS ACTIVITY SERVICE TEAM
+ CALL THE SHORT BREAKS ACTIVITY SERVICE ON 07500 577575